PREPARED4X Mirror Sighting Compass with Paracord Survival Lanyard
Regular price
$29.98
Sale price
$16.98
Unit price
per
Sale
Sold out
PROFESSIONAL, ACCURATE NAVIGATION YOU CAN COUNT ON
Don't waste your time and money on a second-rate, inaccurate compass. At Prepared4X, our professional-grade Survival Compass is constructed for perfect accuracy, for consistent navigation you can rely on long-term.
YOU CAN TOSS YOUR INFERIOR SURVIVAL BRACELET
Most survival bracelets come with tiny, barely functional compasses and only 8 feet of cordage on average. Our Survival Compass is built larger for better visibility and readings that are always accurate – not to mention 35+ feet of 550 Paracord in our utility Neck Lanyard.
THE PREPARED4X PROFESSIONAL-GRADE SURVIVAL COMPASS FEATURES:
Waterproof Exterior, Glow-in-the-Dark Degree Dial and Markings

Sighting & Signaling Mirror, Sighting Viewer

Direction-of-Travel Arrow, North/South Arrow

Clinometer, Ruler (in/mm), GPS Scale

Declination Adjustment, 2X Magnifying Lens, Clear Baseplate
THE PREPARED4X 550 PARACORD NECK LANYARD INCLUDES:
35+ feet of 550 Paracord

In emergency situations, you can also open up the paracord to reveal 9 life-saving survival strands

installed inside its length– so you're prepared for anything.

7 triple-braided polyester strands you can use as cordage to

help tie supports for a shelter, make a bow drill, make trap trigger, lash materials together for ease of portage, and many more

1 fire tinder cord 

you can use together with the fire starter

1 fishing line

Emergency Whistle

Fire Starter/ Flint and Steel on the buckle
NIGHTTIME NAVIGATION-READY
With its glow-in-the-dark degree markings and dial, our Survival Compass will guide you accurately through even the darkest nighttime trek.
SIGNALING & SIGHTING MIRROR
Our compass's state-of-the-art signaling and sighting mirror have 2 essential uses:
1) Confidently navigate long-distance without looking up from your compass
2) Signal for help in survival rescue circumstances

CONFIDENTLY NAVIGATE YOUR WAY THROUGH THE GREAT OUTDOORS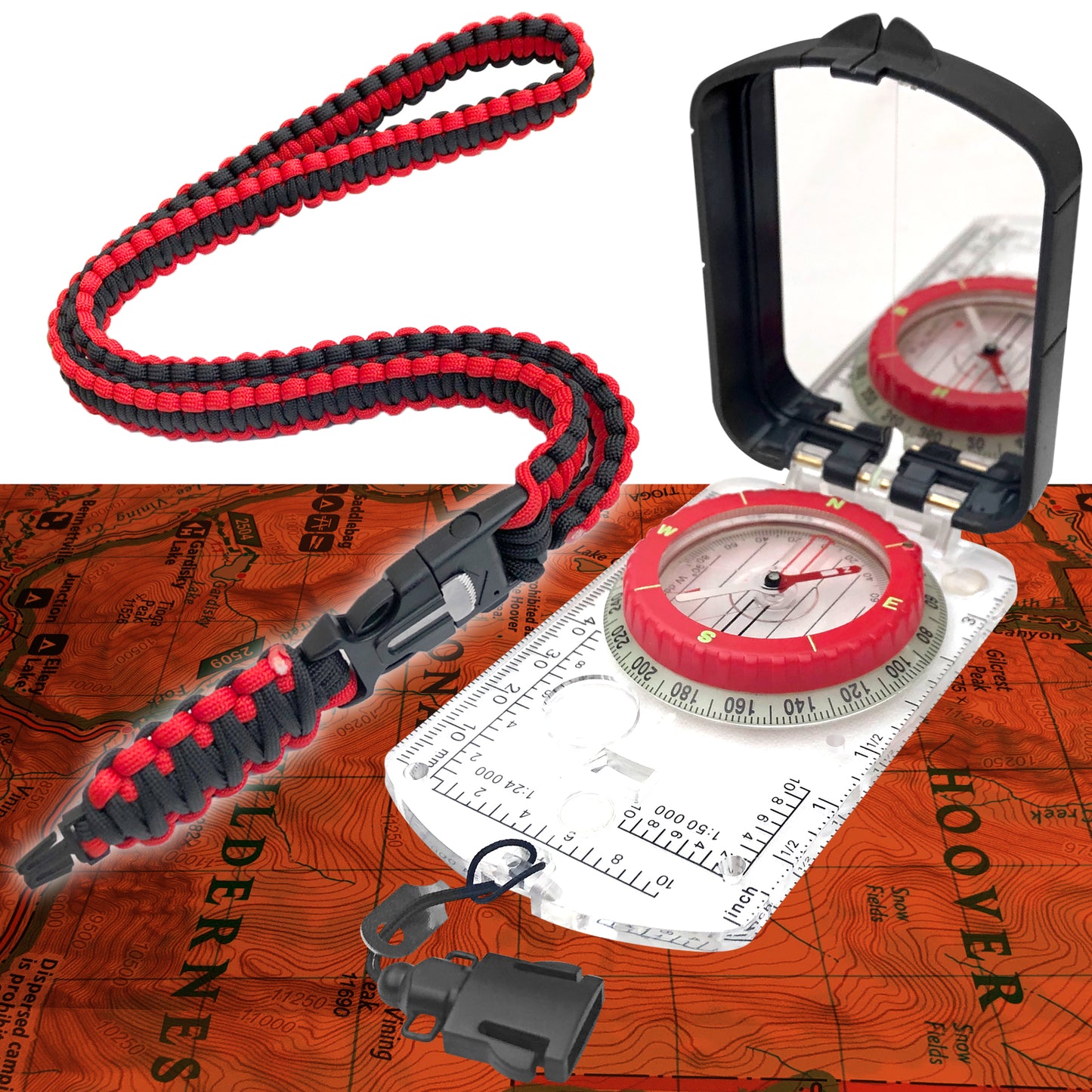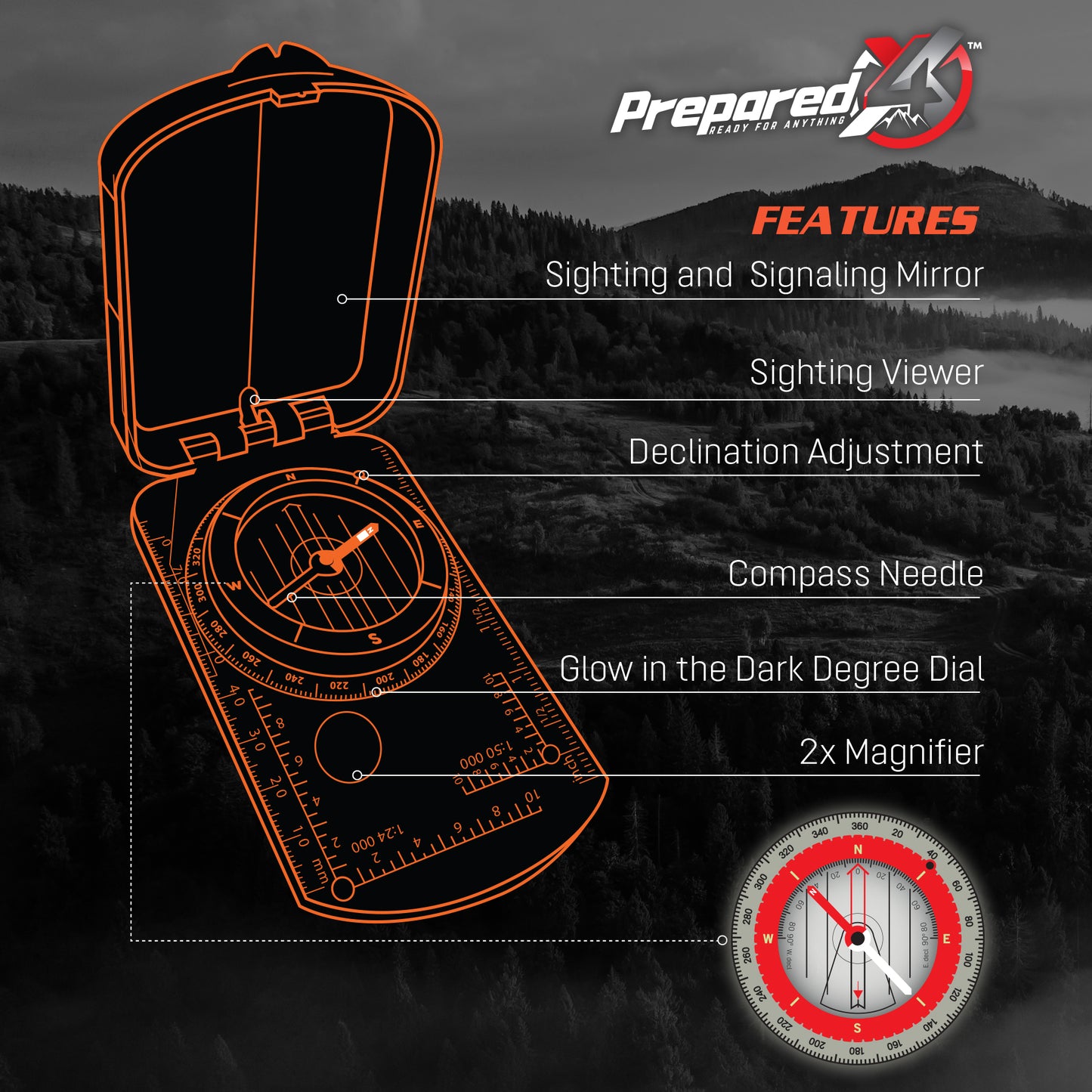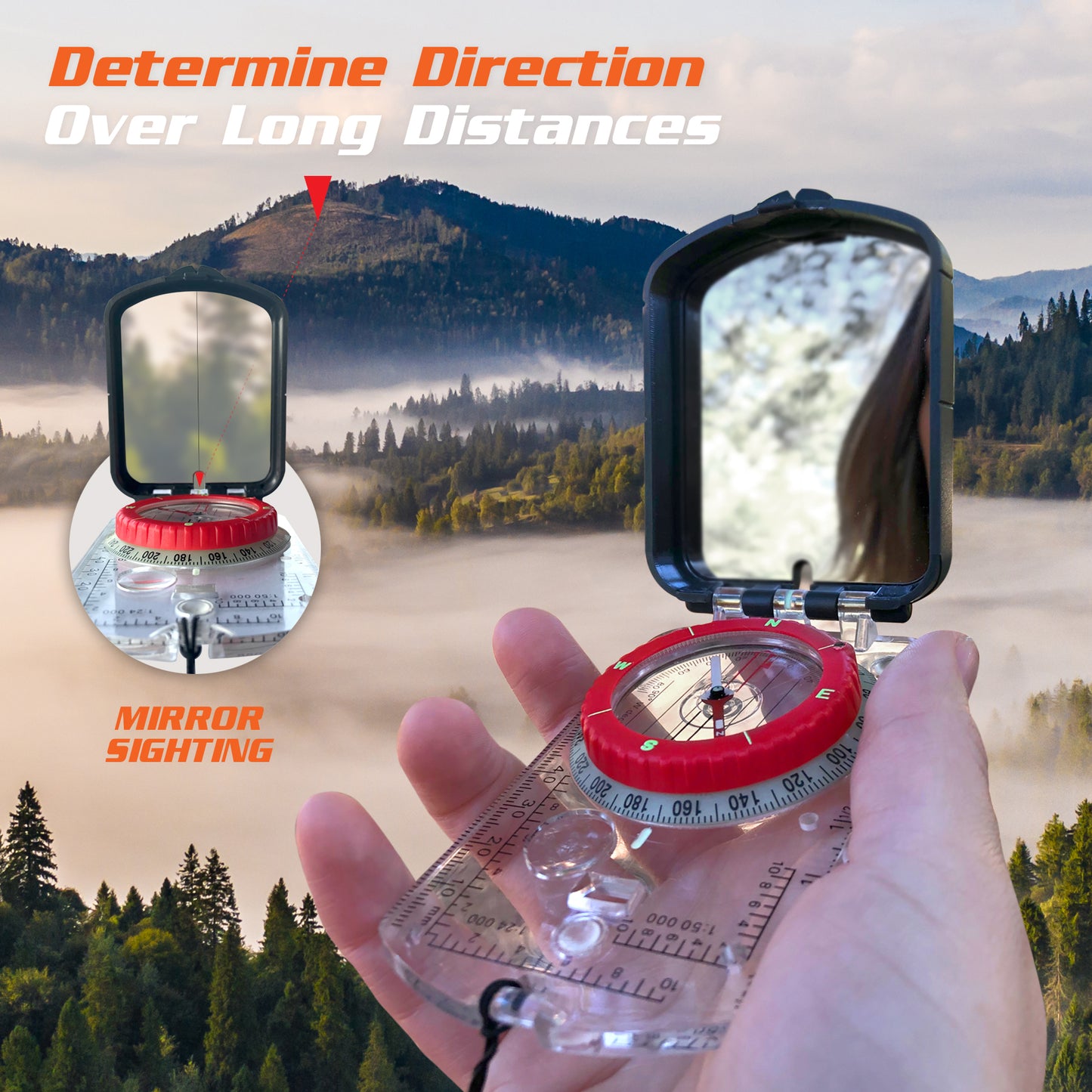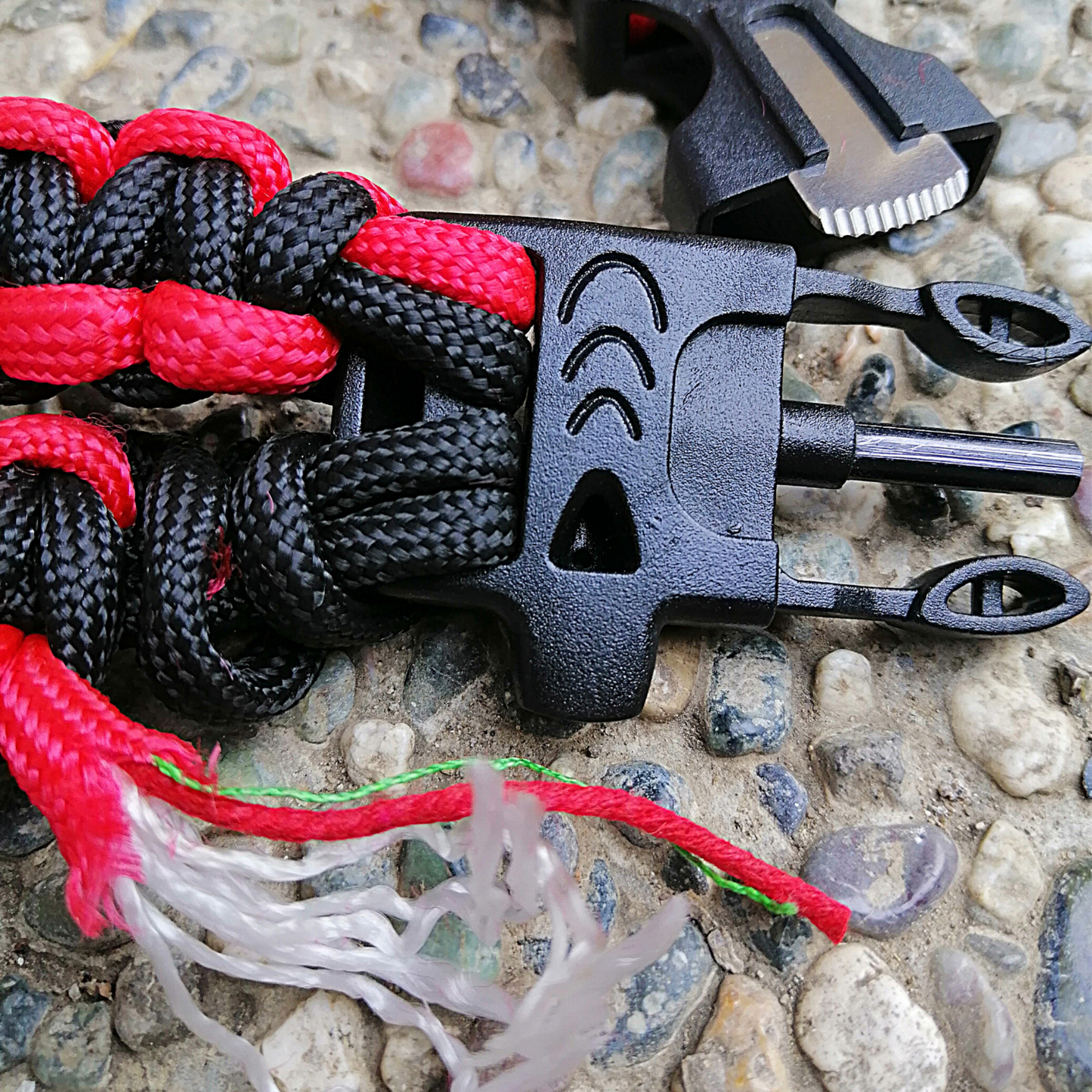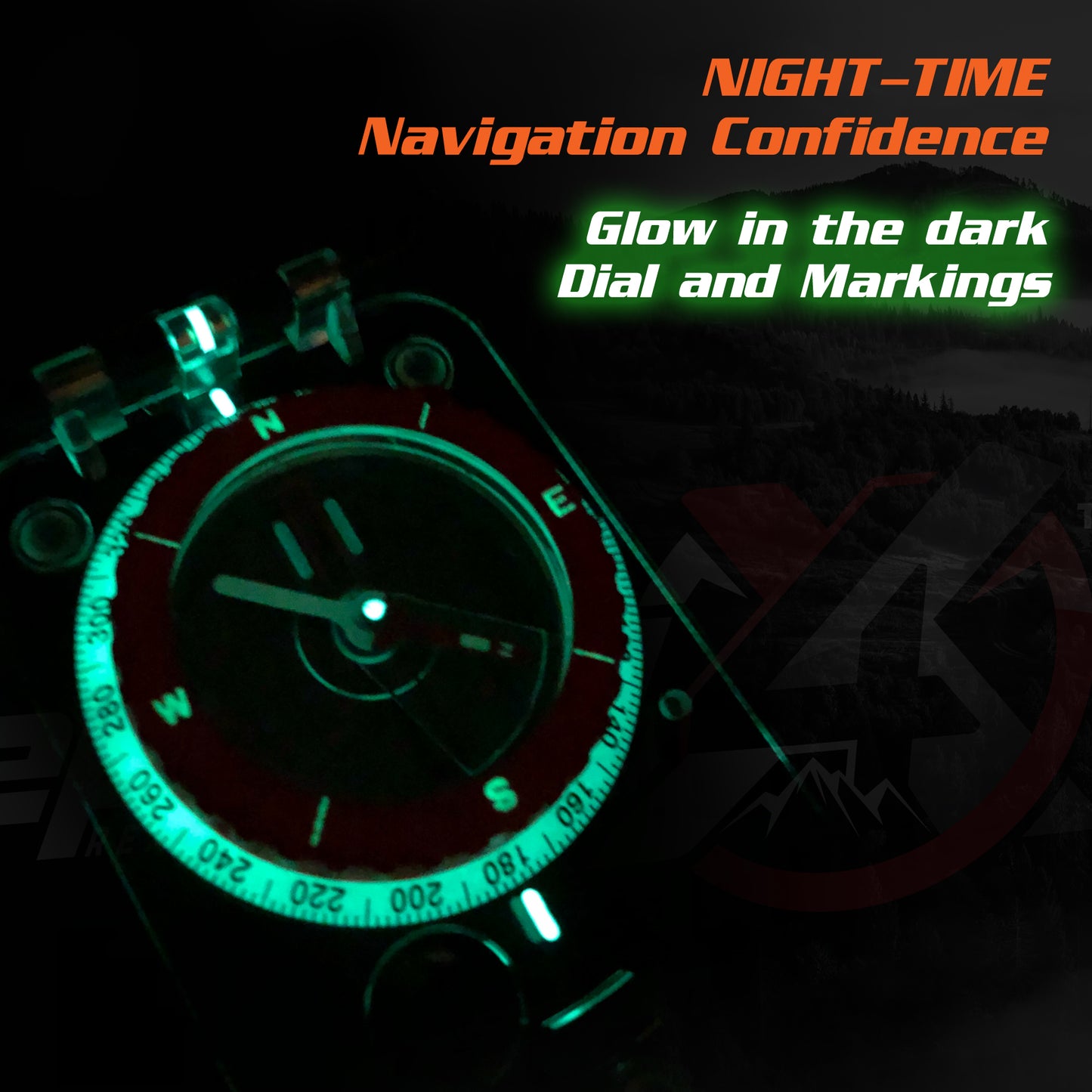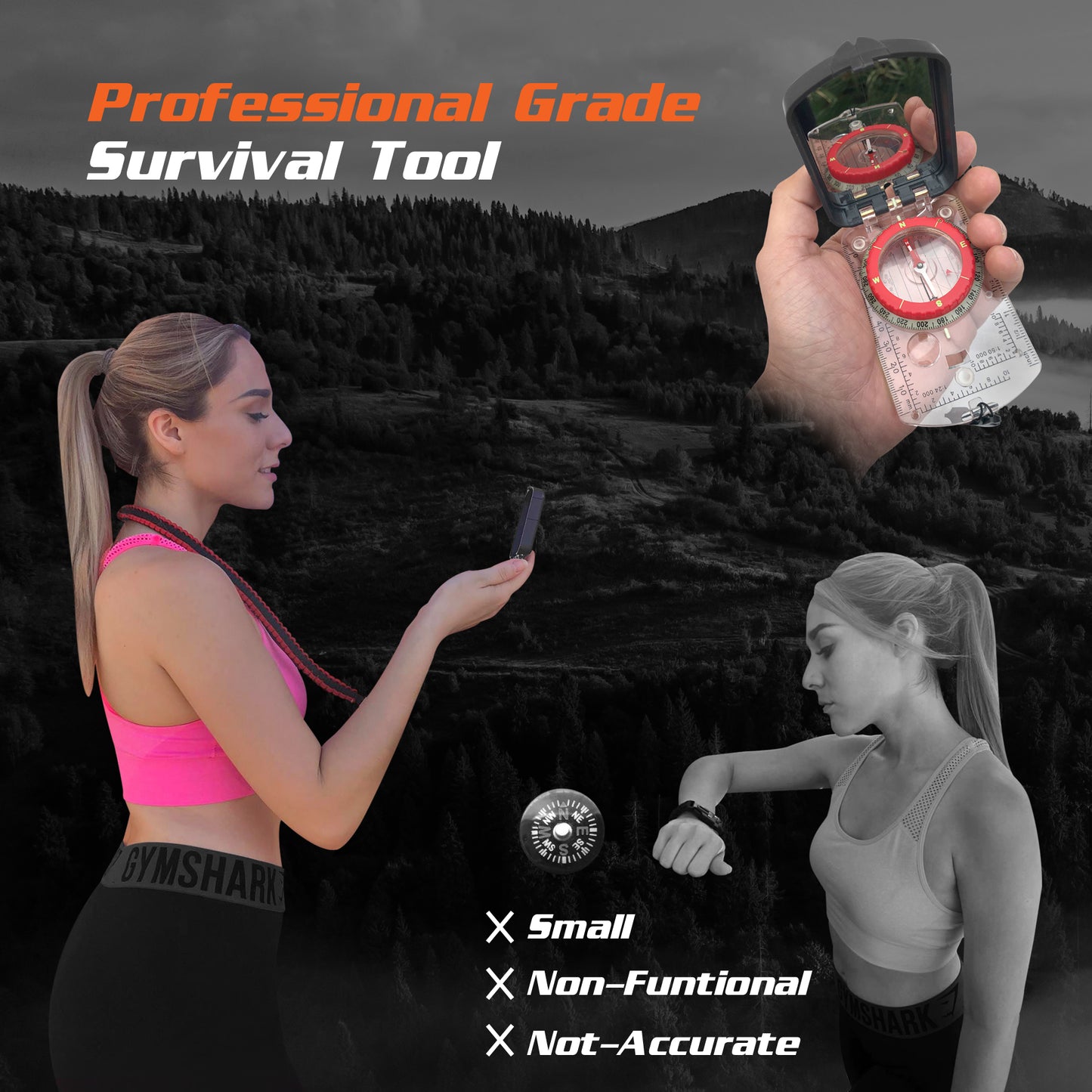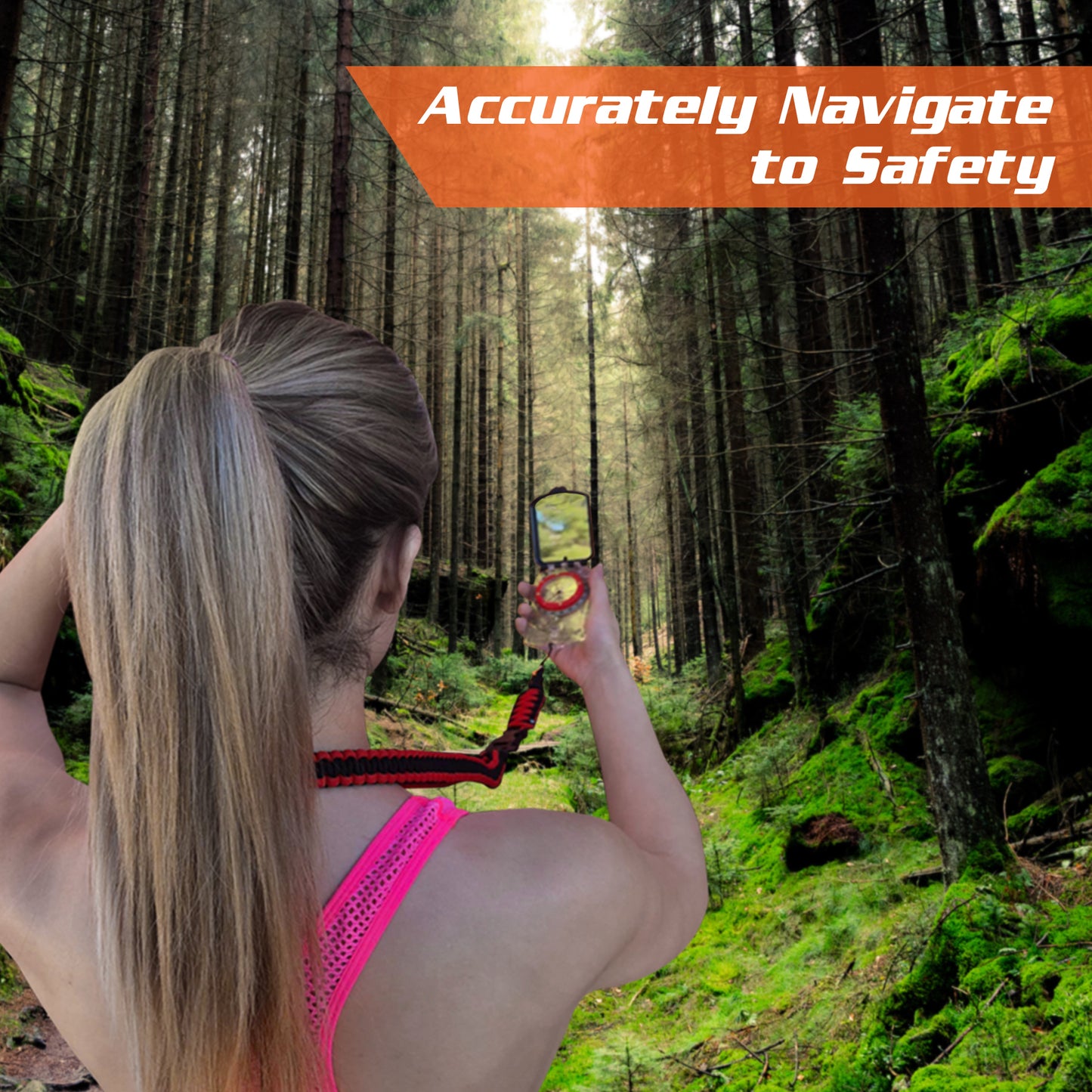 Related Products
Customers who viewed this item also viewed