PREPARED4X Survival Torch Fire Starter (Large/Small)
Regular price
$39.99
Sale price
$24.99
Unit price
per
Sale
Sold out
THE ULTIMATE ALL-IN-ONE FIRE STARTER TOOL
At Prepared4X, we've created our patented Survival Torch to be a head above the rest, for the highest-quality function and design you'll find on the market. Made with premium quality Ferrocerium (6 x ½ inch Ferro Rod for Large or 4 x ⅜ inch Ferro Rod for Small), this fire starter instantly produces a shower of glowing sparks with a single strike, guided directly to the wick by our curved steel striker for a strong, immediate flame to light your tinder, kindling, or hot coal fire.
THE PREPARED4X SURVIVAL TORCH INCLUDES EVERYTHING YOU NEED TO EFFECTIVELY START A SAFE, CONTROLLED FIRE
- Premium Quality Ferrocerium Rod
- 36-inch Wax-infused Hemp Fire Starter Rope
- Curved Steel Striker
- Premium Aluminum Housing
- Water Resistant & Safe for All Weather Conditions
AVAILABLE IN:
*VERSION 2- THINNER AND LIGHTER DESIGN [NEW]
 *Rope Refill also available. Sold separately.
3+ HOURS OF CONTINUOUS BURN
With a 36-inch wax-infused hemp fire starter rope, this fire starter provides over 3 hours of continuous burn time or thousands of single-strike uses. Increase or decrease the exposed wick to control the flame size, and pull the wick back inside the housing to quickly extinguish.
ALL-WEATHER RESISTANT
Fully water-resistant, wind-resistant, and weather-resistant, this emergency survival fire starter will ignite easily, even if it's been left out in the rain all night.
HOW TO USE:
FRAY
1. Pull out 1 to 1.5 inches of rope. Use the serrated end of the striker and/or your hands to fray/unravel the rope end.
SCRAPE
2. Lay the striker perpendicular to the ferro with both curved edges touching the ferro rod. Use the striker to scrape the black paint off the ferro rod to expose the shiny raw material.
3. Place the front end of the Survival Torch on the ground or a solid surface. Using a steady consistent pressure from the striker, scrape the ferro rod to produce a nice flow of sparks directed to the frayed end of the rope.
CONTROL
4. Once the rope end is lit, you can control the size of the flame by the amount of wick exposed to the flame.
1/2 inch rope out= nice large flame
1/4 inch rope out= small flame
*1/4 inch would last for over 3 hours by continuously feeding 1/4 inch out as needed.
EXTINGUISH
5. Pull the rope inside the Aluminum housing to extinguish the flame.
DOUBLE-CHECK THAT EMBERS ARE COMPLETELY PUT OUT BEFORE STORAGE.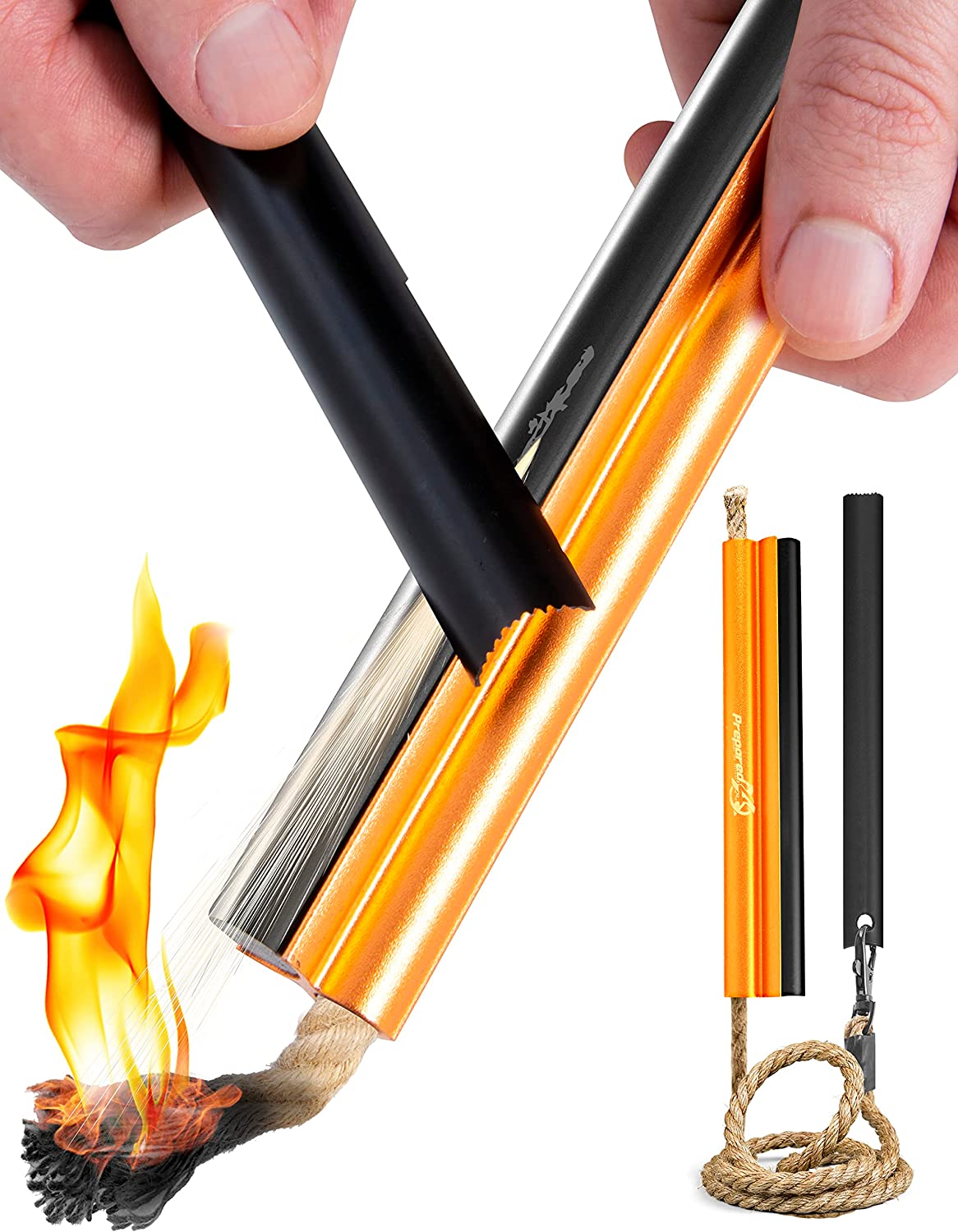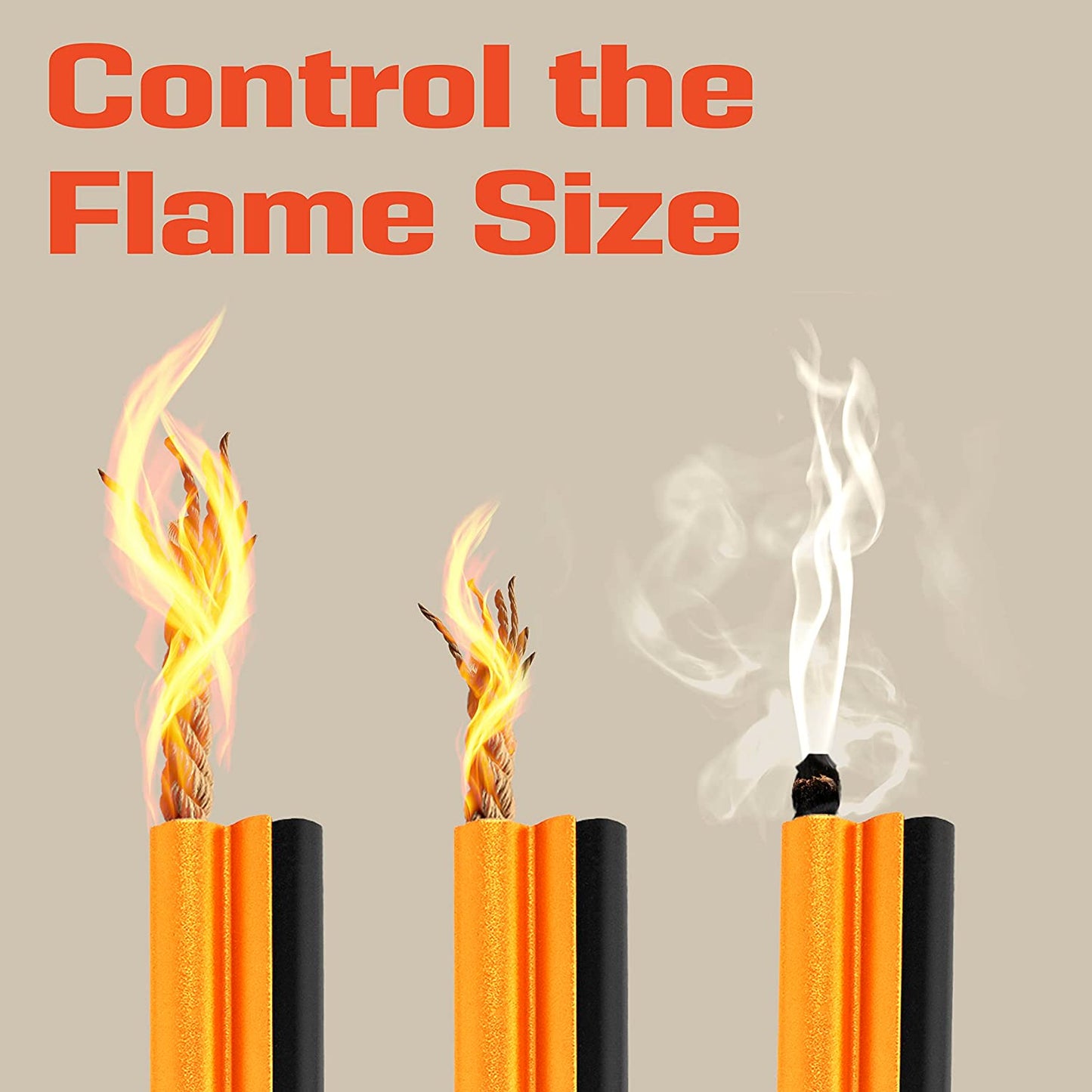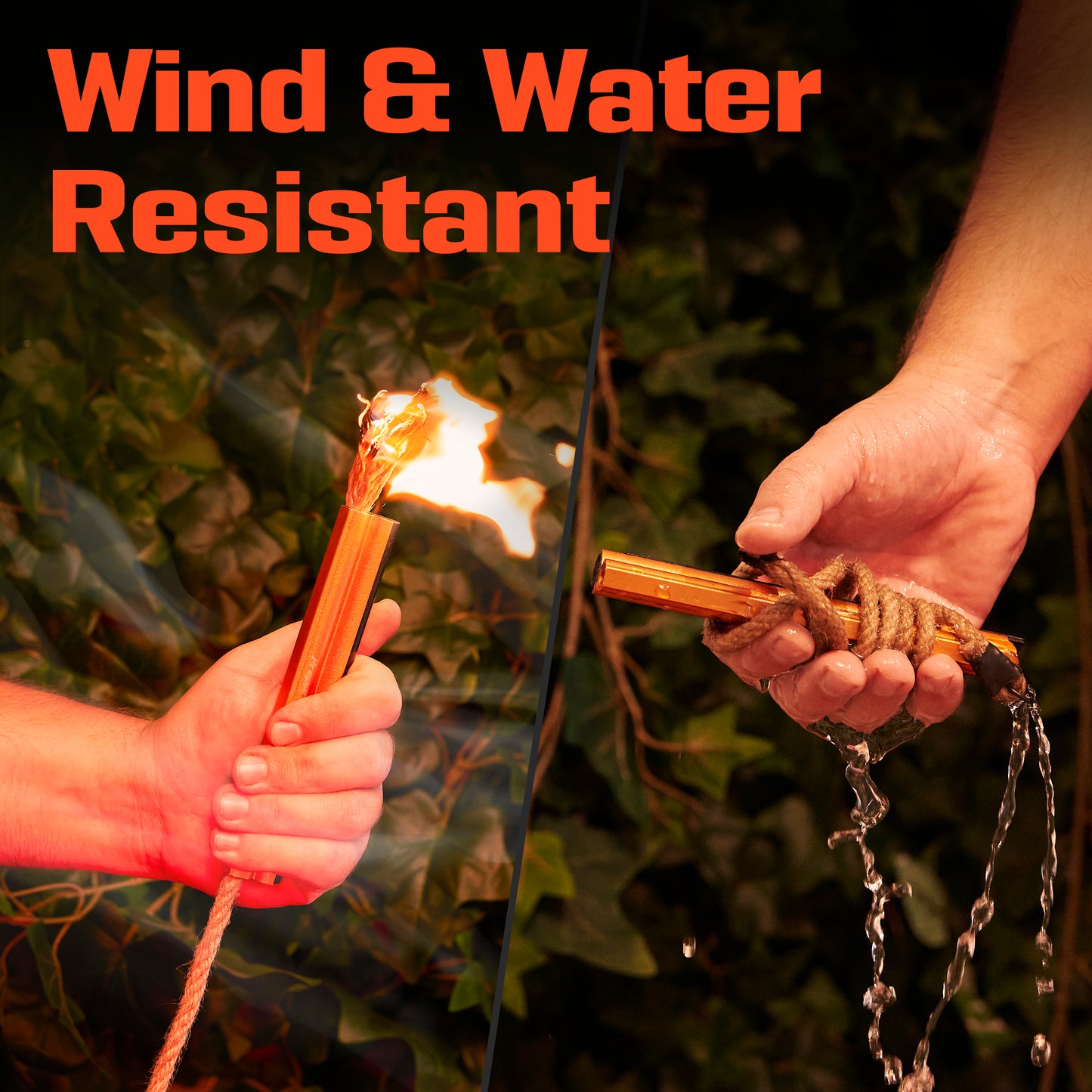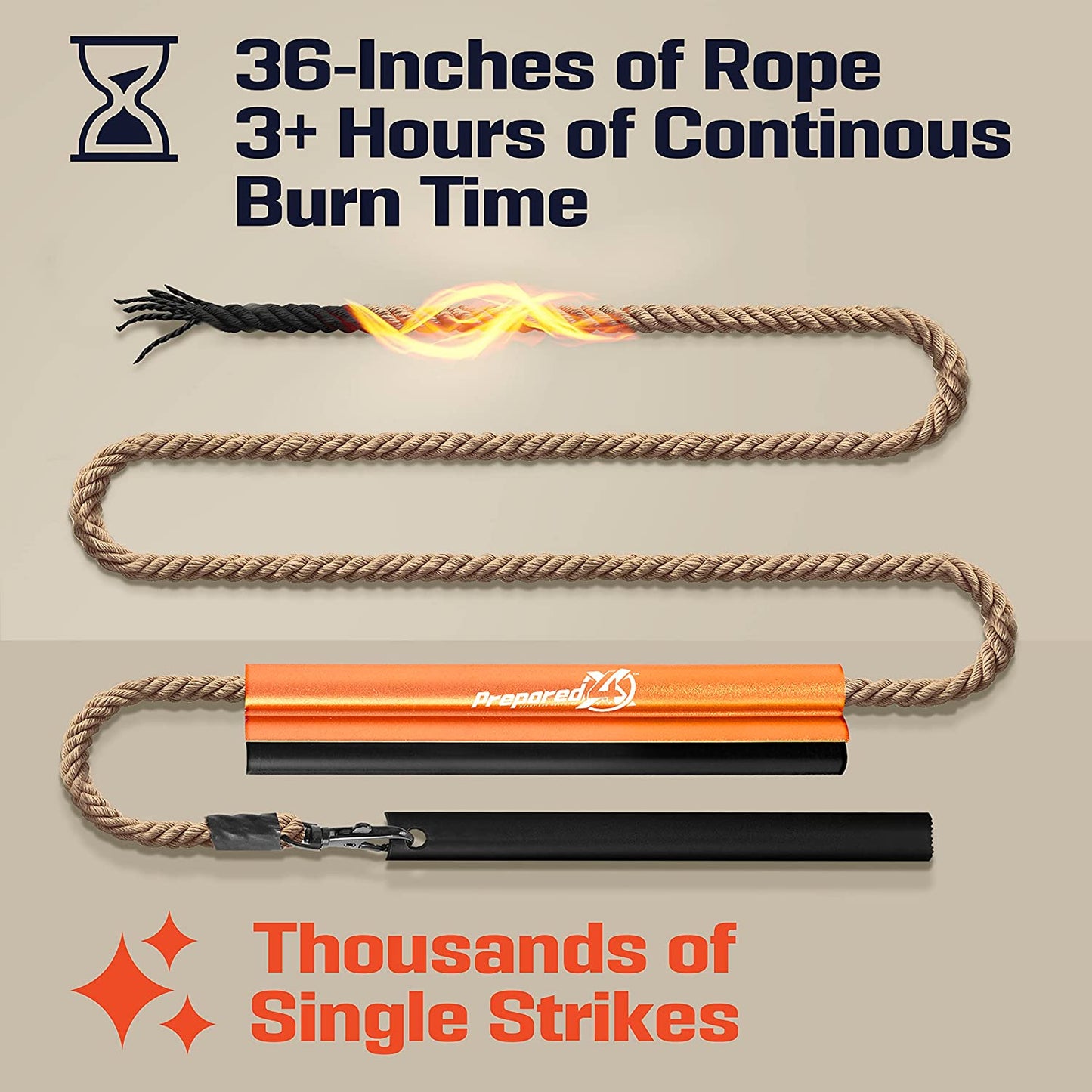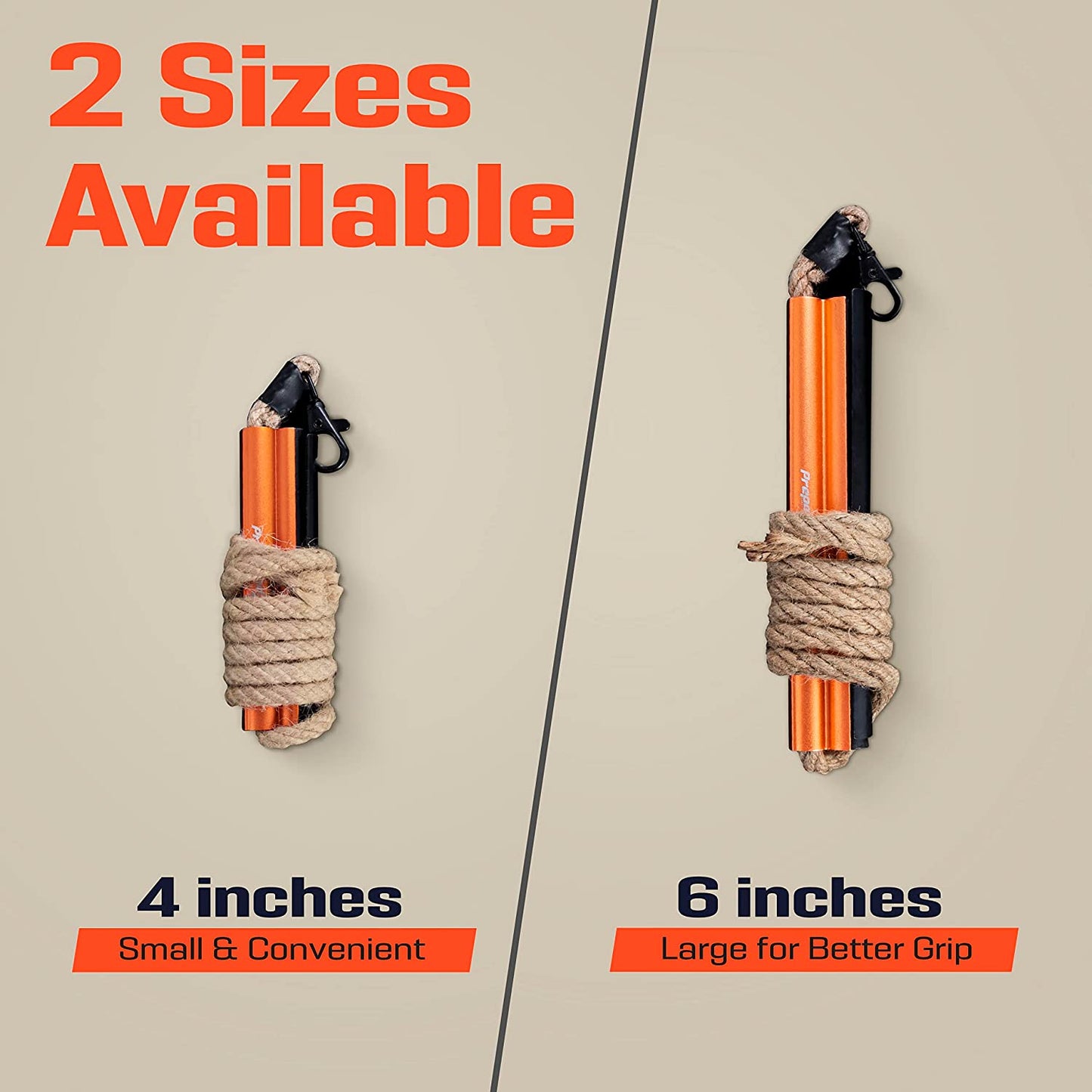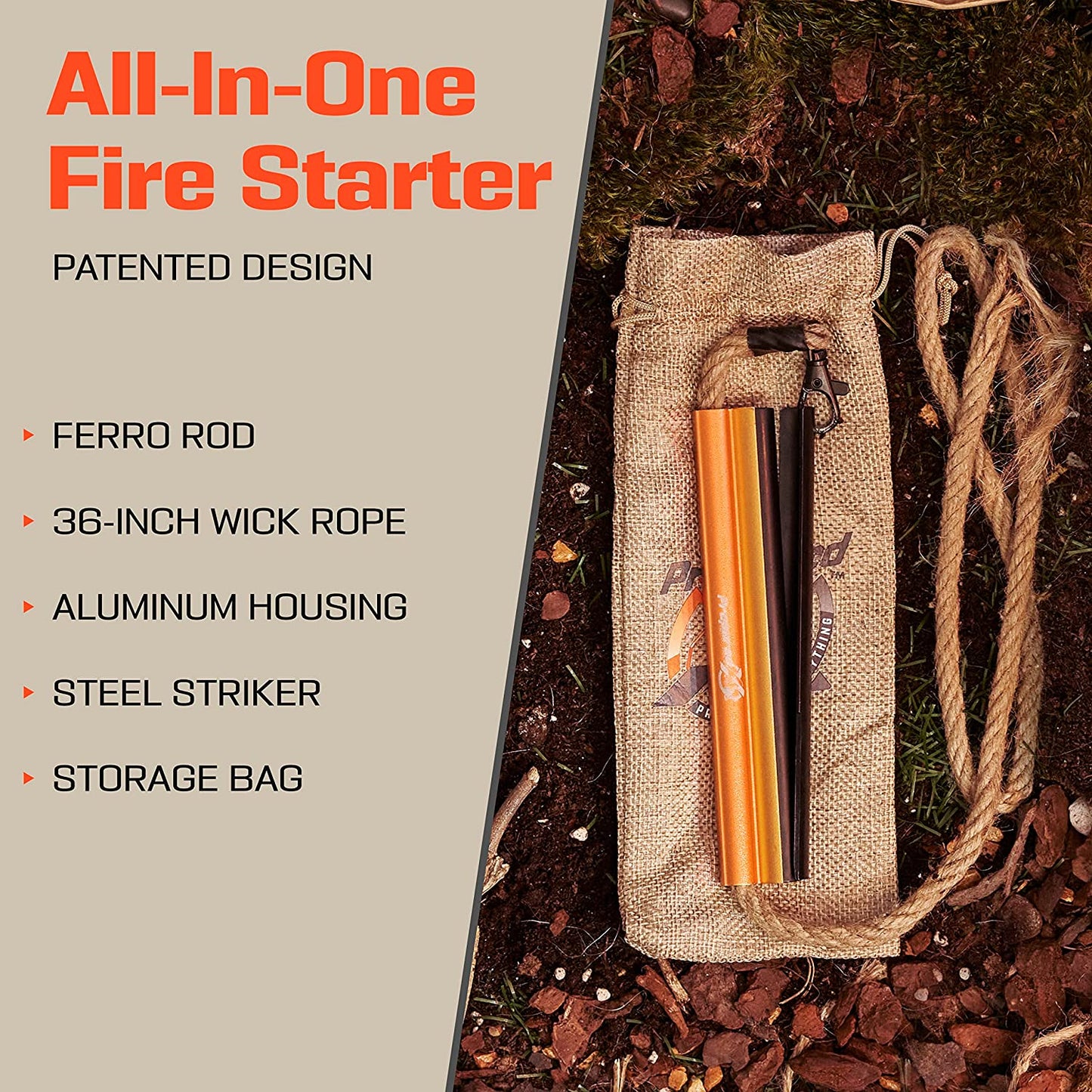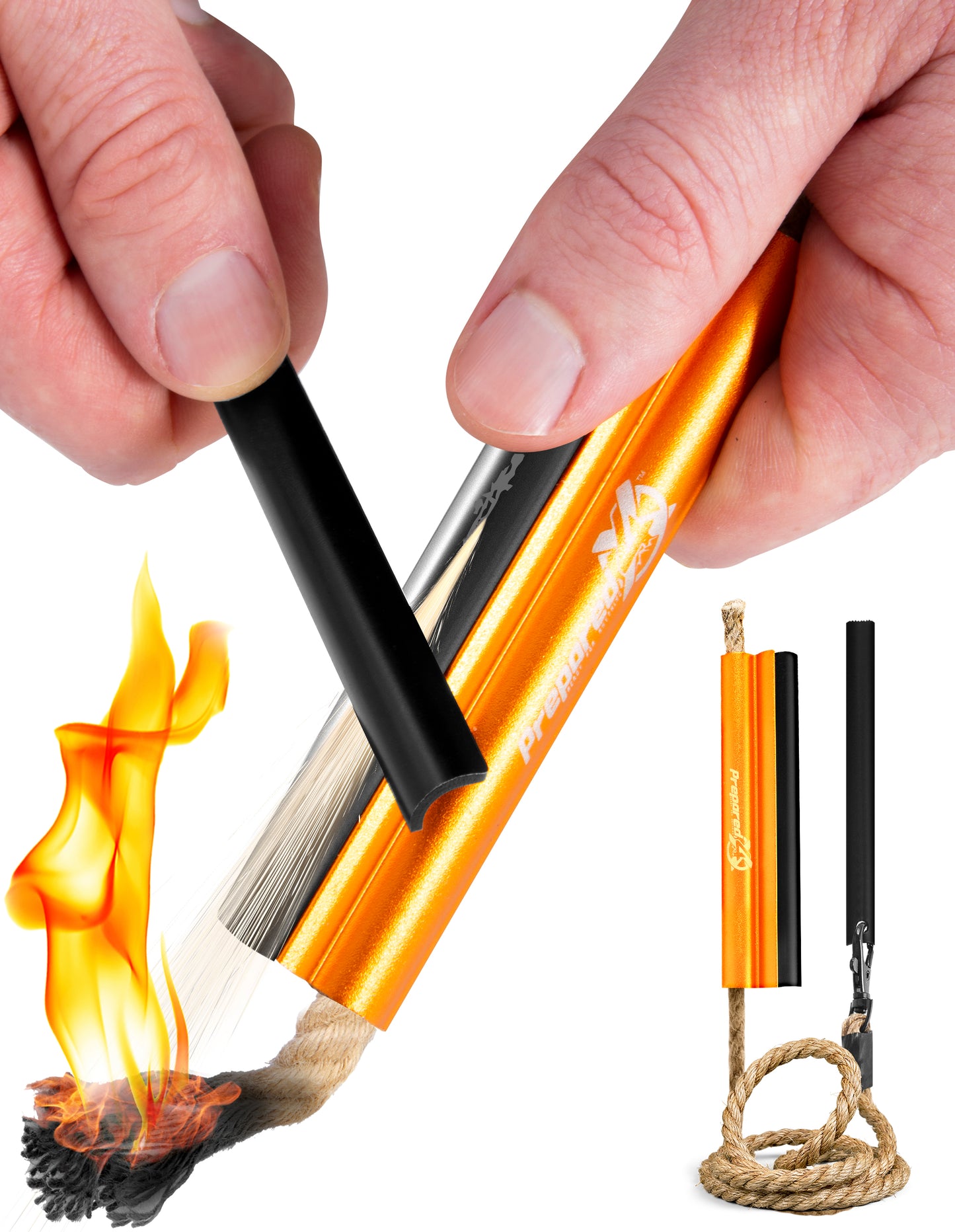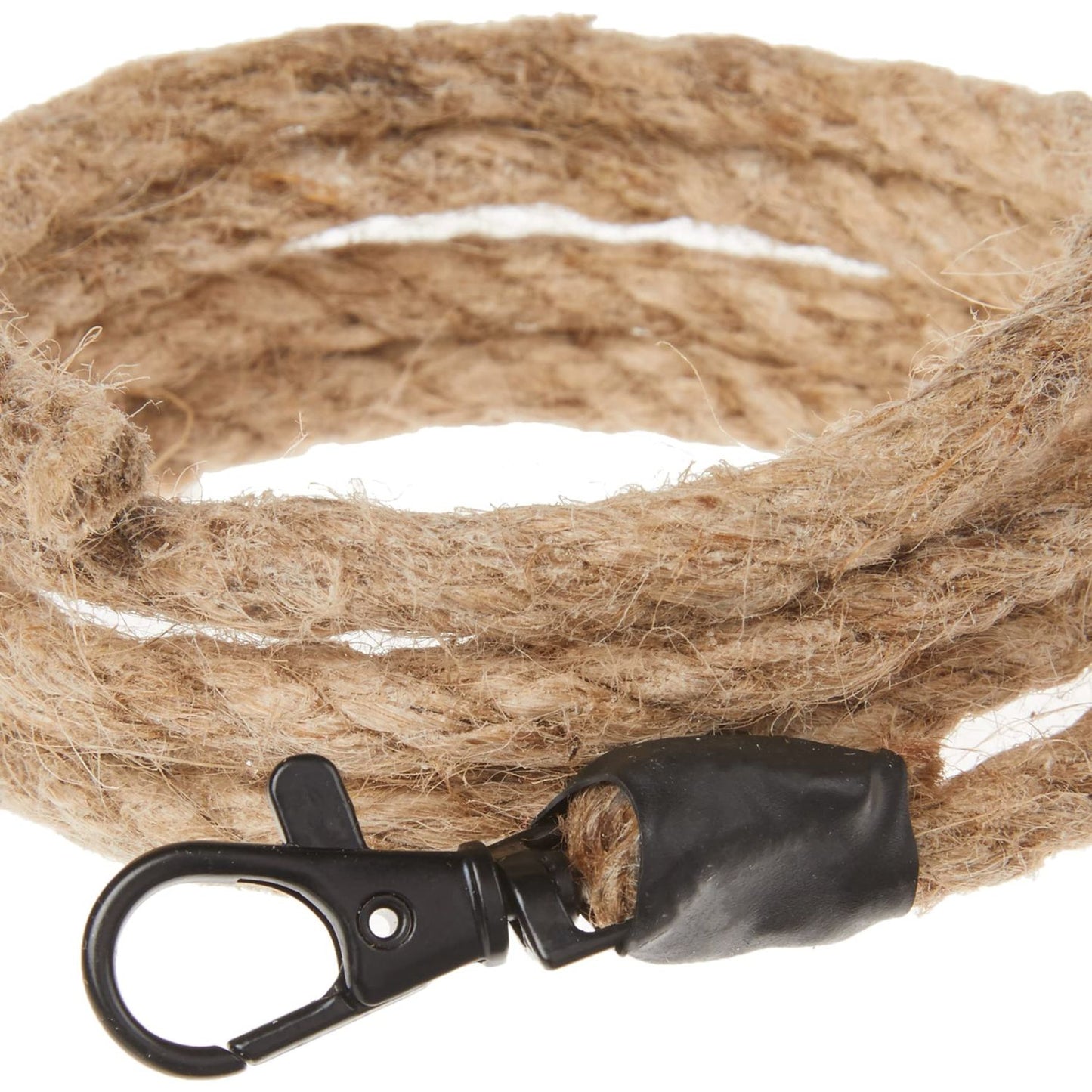 Related Products
Customers who viewed this item also viewed