PREPARED4X Mylar Emergency Poncho
Regular price
$39.95
Sale price
$18.95
Unit price
per
Sale
Sold out
EXTREMELY TOUGH, NASA ENGINEERED MYLAR
Most cheap emergency blanket ponchos out there are often too thin to be warm enough and can even tear, making them unreliable when you need them most. At Prepared4X, quality matters and we created our poncho-blanket hybrid using durable, tough, NASA-engineered mylar. Tear-resistant and incredibly tough, our patent-pending design is 2x thicker than other blankets and works to help you retain 90% of body heat, even in the direst of circumstances.
KEEP YOUR HANDS FREE WITH OUR PONCHO-BLANKET HYBRID
When you're in an emergency, you need your hands free. That's why we combined the warmth of a mylar blanket with the mobility of a poncho. Not only is it waterproof, but it's also wind-resistant too — so it won't blow away while you're using it. Its hooded design protects your head from critical heat loss, helping to keep hypothermia at bay. Our poncho can also be turned inside out, showing the reflective side to increase your visibility in a search and rescue situation.
Perfect for your:
Survival gear

Hiking gear

Earthquake kit

Bug out bag

Car emergency kit

Raincoat backup

Music festival gear

and more
ROOMY & COMFORTABLE SIZE
Many rain ponchos available are too small and short. Our roomy, comfortable sizing is designed to fit most bodies, big or small. In fact, you can even wear your backpack underneath it to keep it safe & dry. Despite its versatile size, it remains compact and lightweight, perfect for storing anywhere—even your back pocket.
OUR 4 PACK HAS YOU COVERED
The Prepared4X poncho emergency blanket comes in a pack of 4 ponchos, ensuring you and your family are covered. It's also recyclable, so you and the planet will feel good about using it.
Available In:
Orange 4-Pack

Green

 4-Pack

Grey Camo

 4-Pack

Green Camo 

4-Pack

Orange 10-Pack
WITH OUR PONCHO, YOU'RE ALWAYS PREPARED, NO MATTER WHAT LIFE THROWS YOUR WAY.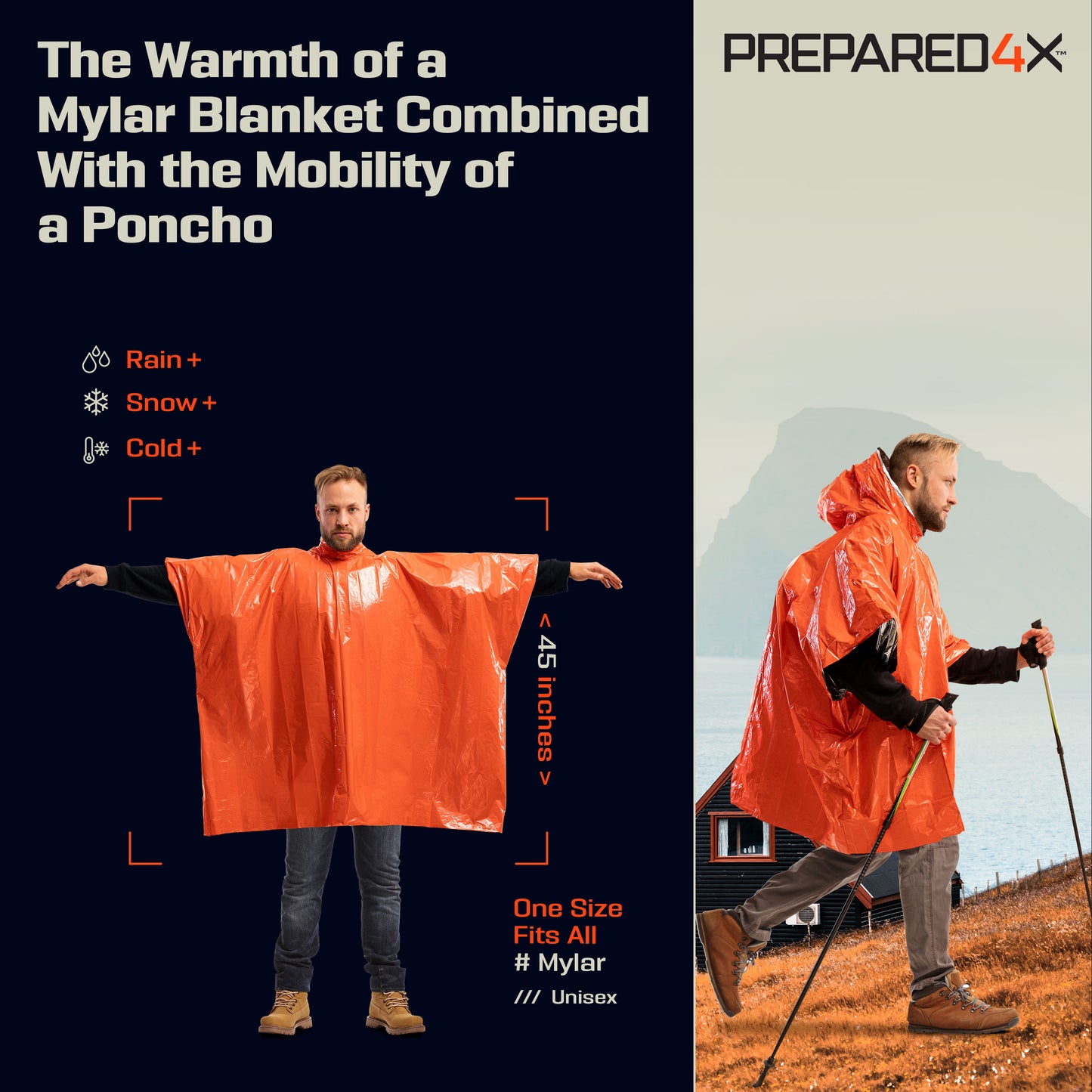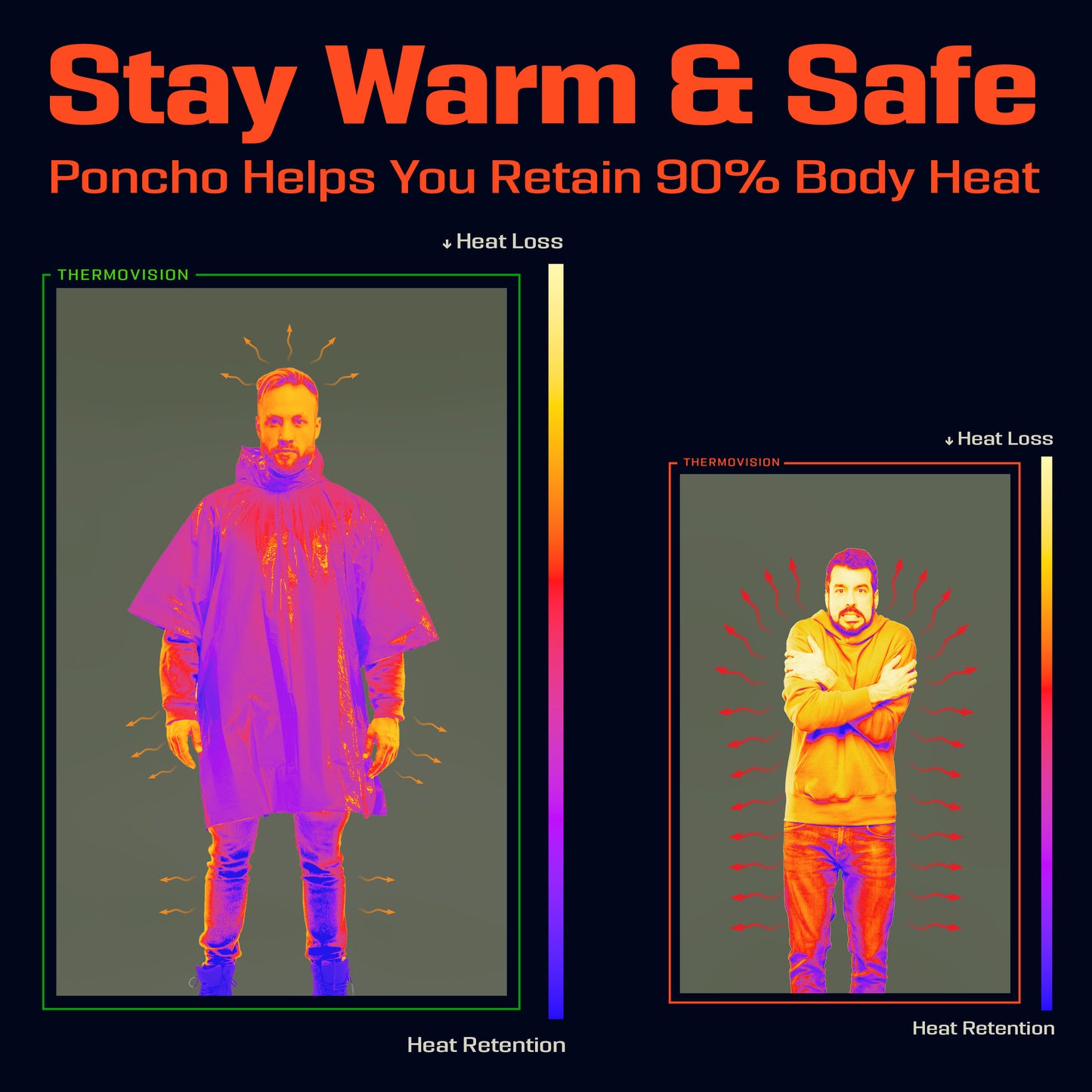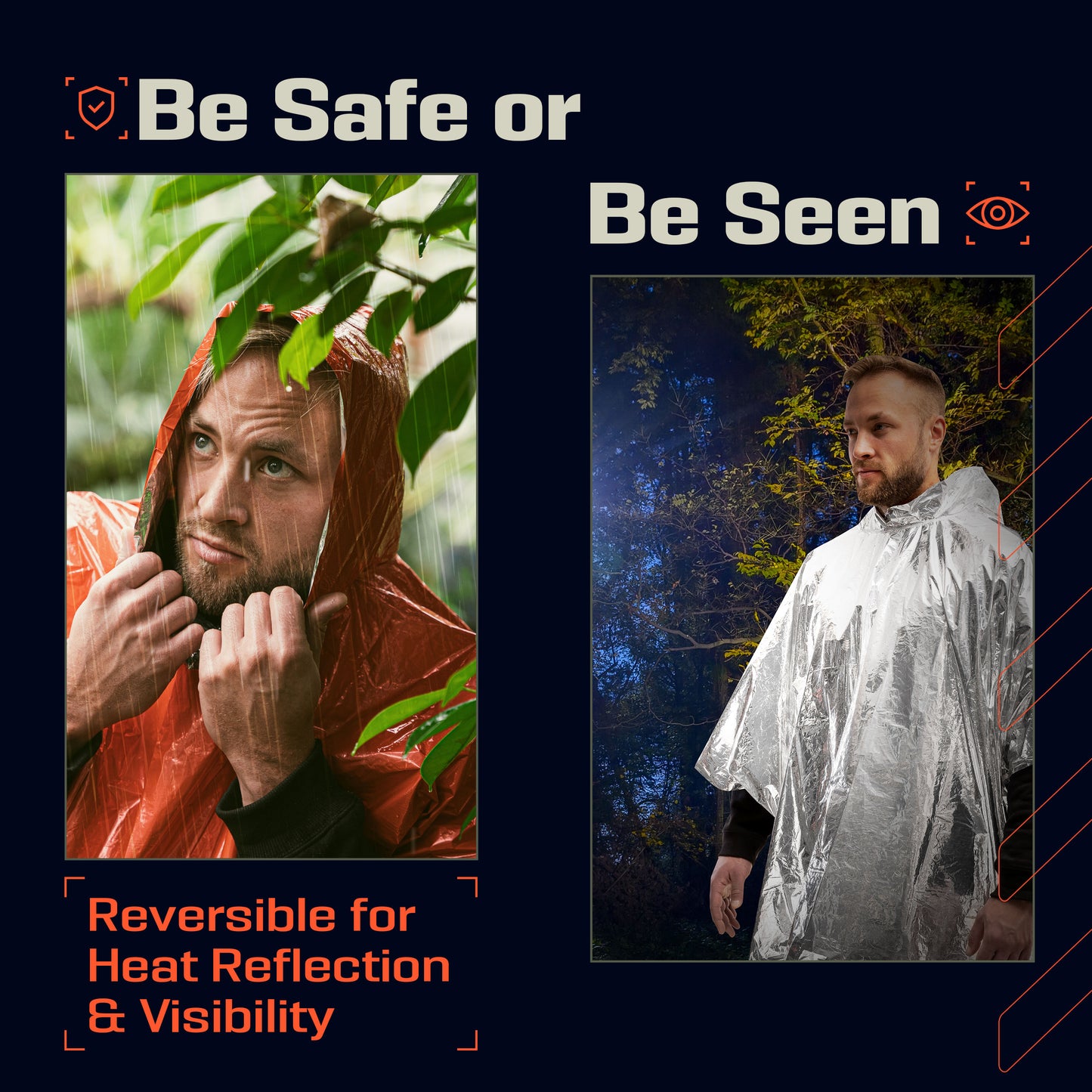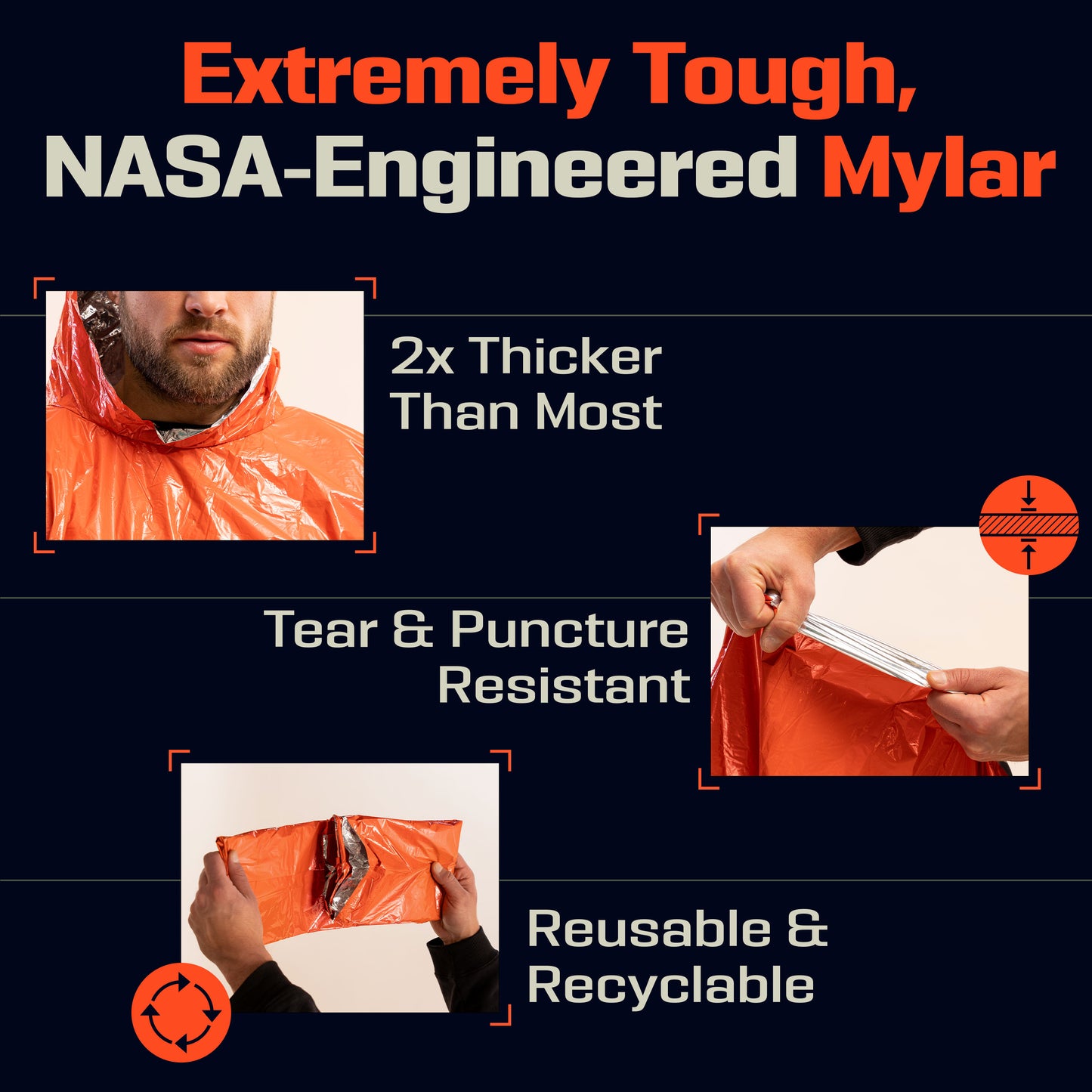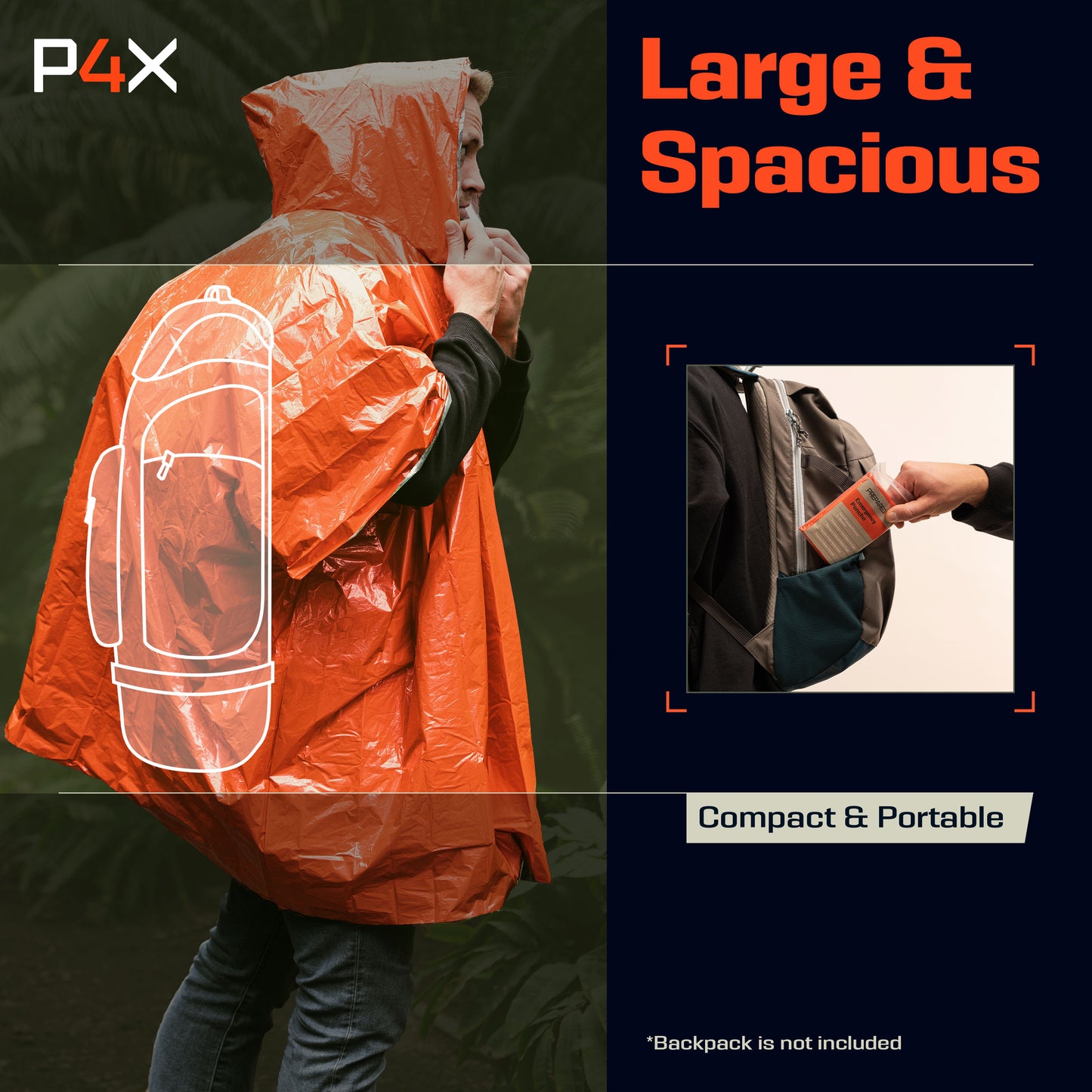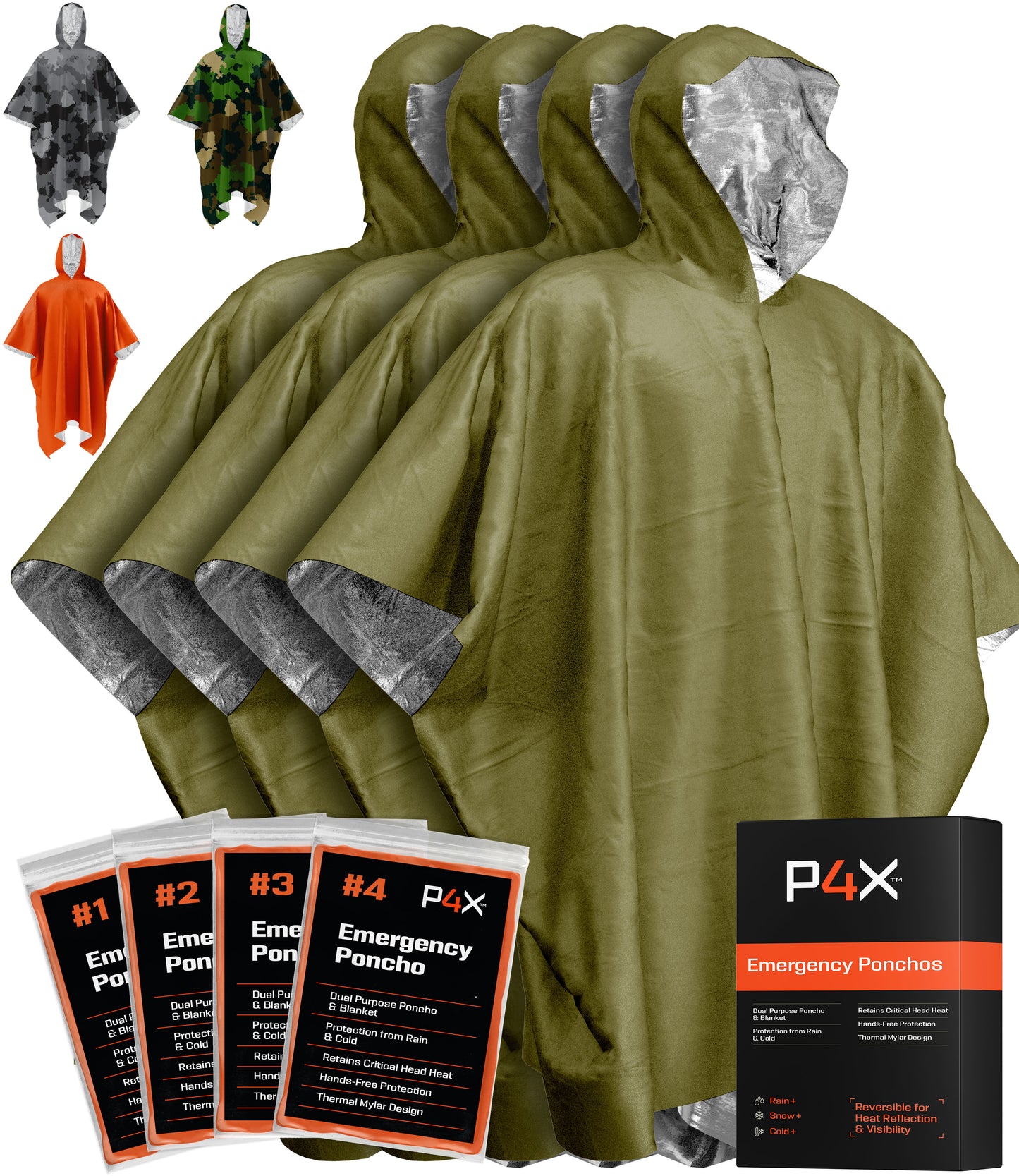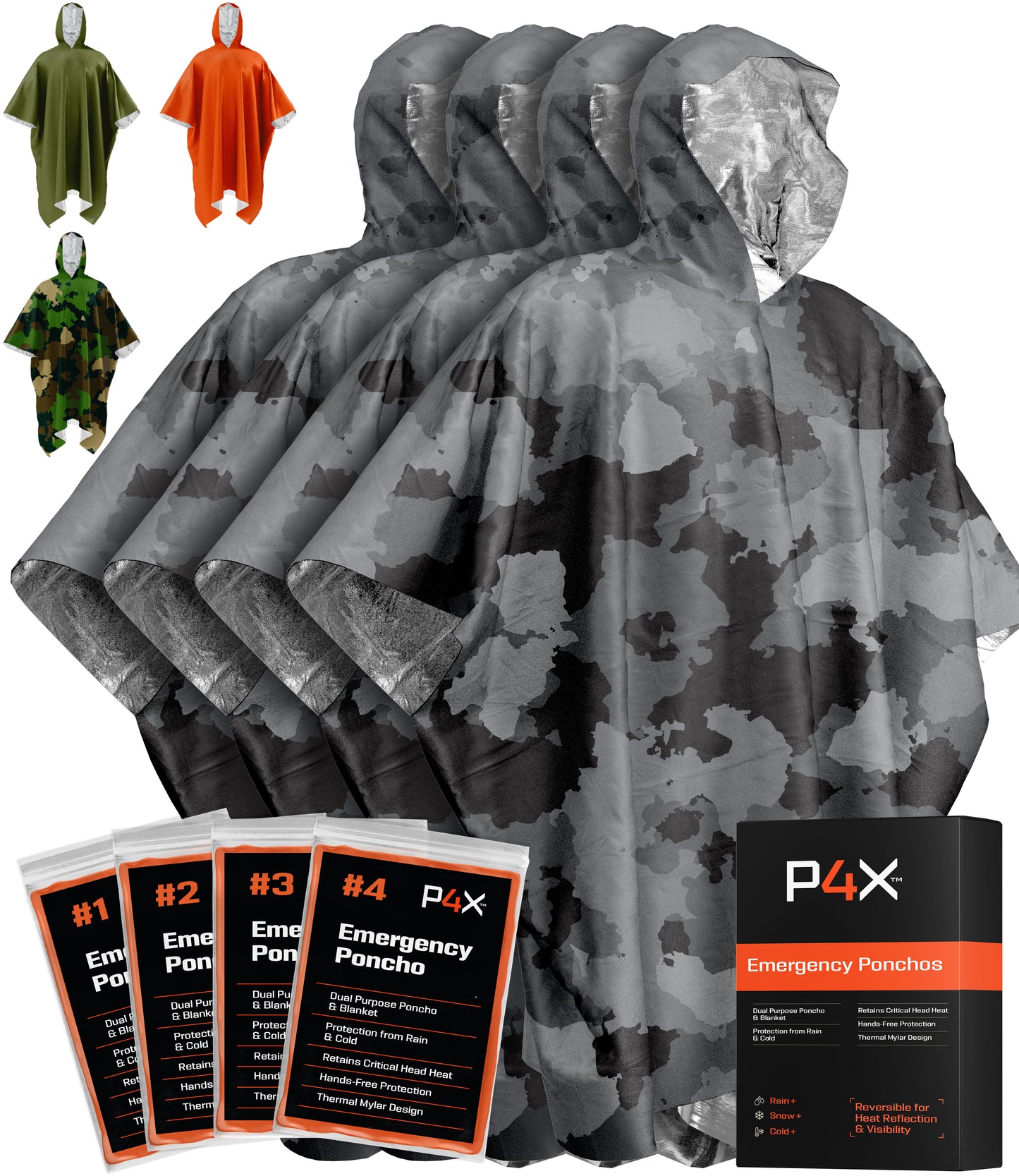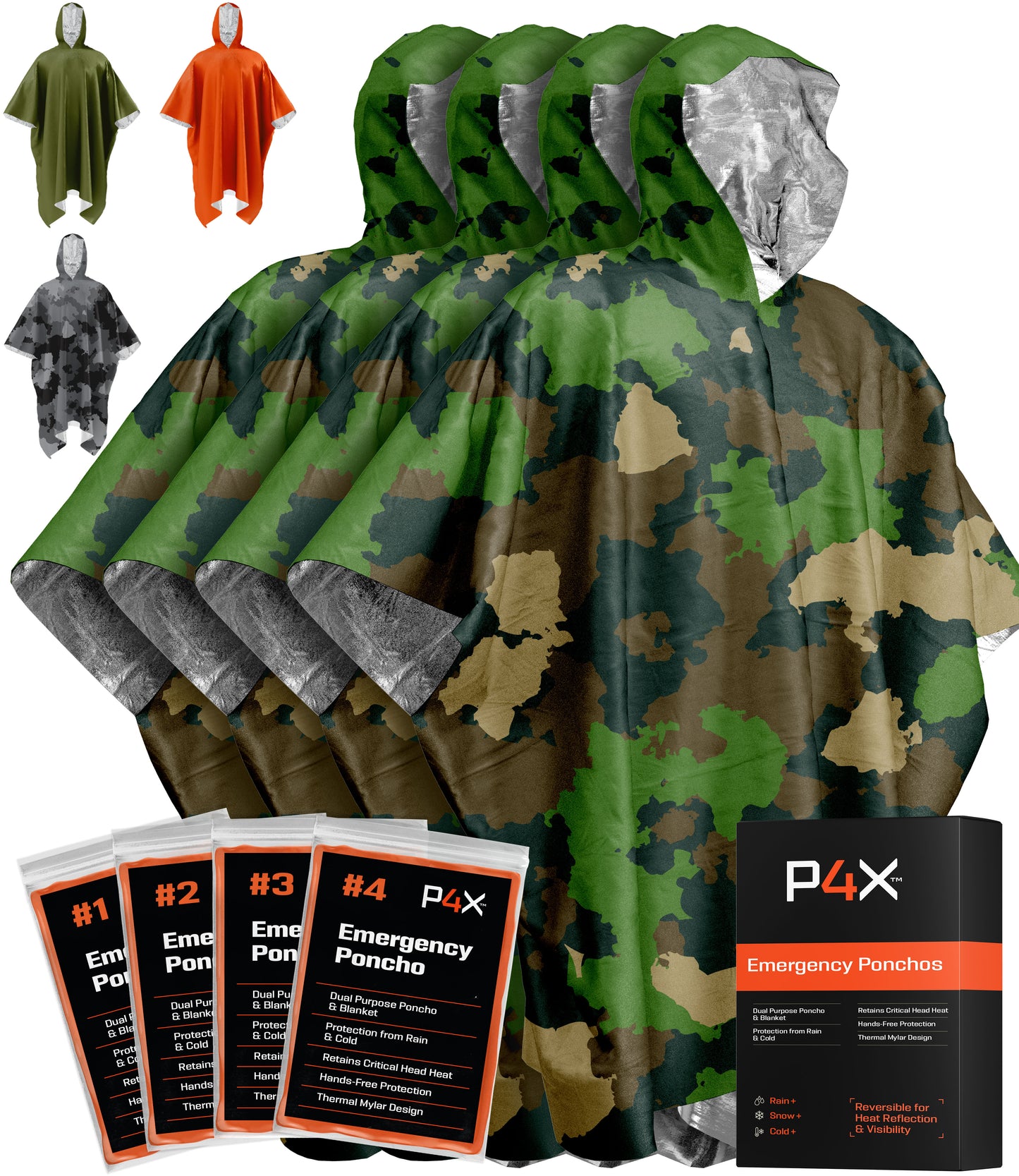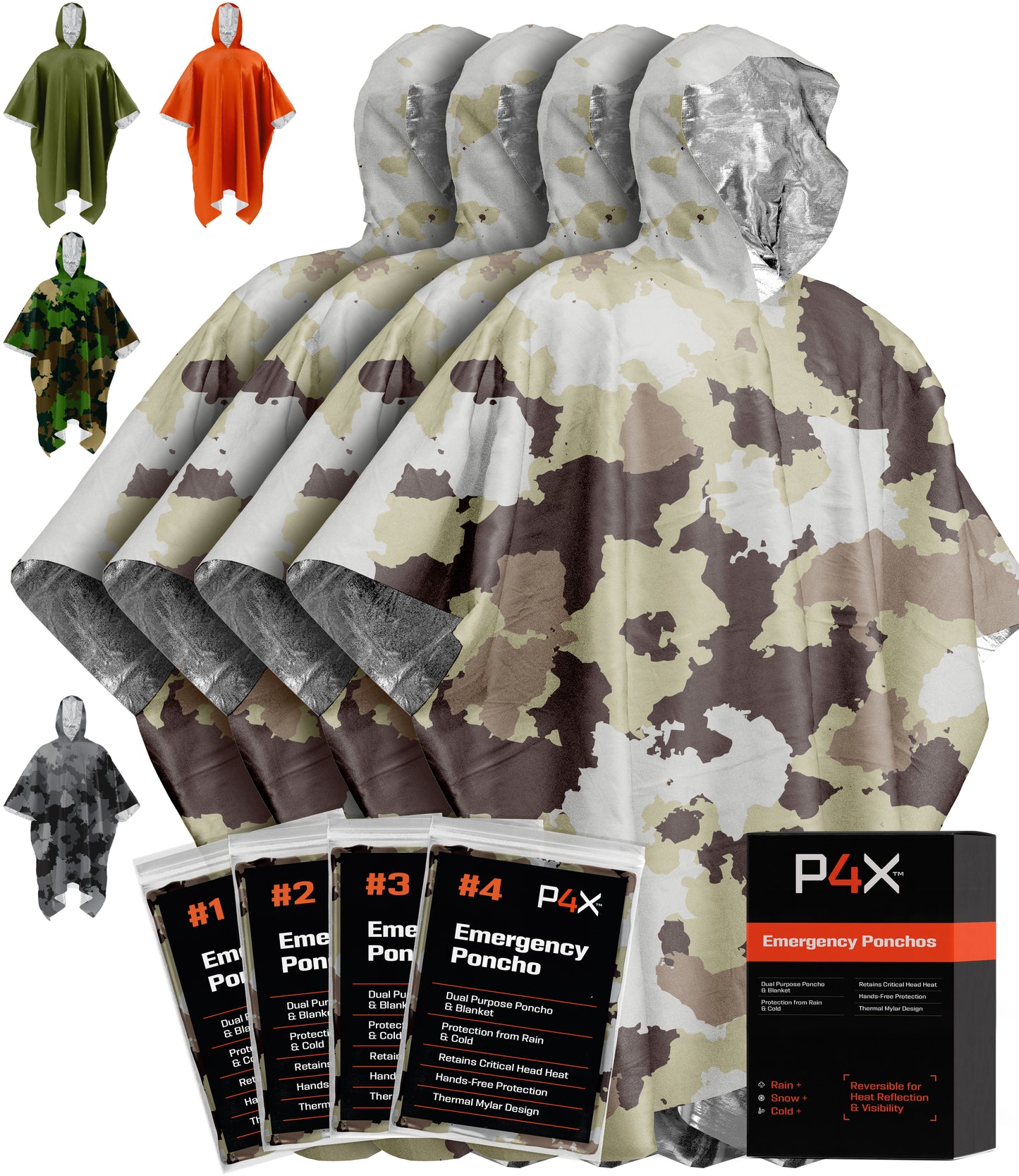 Related Products
Customers who viewed this item also viewed